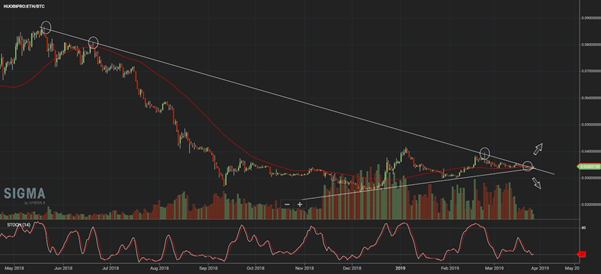 The ETHBTC pair been consolidating in a long-term triangle since its highs from early Feb 2018 and is approaching a technical inflection point. The pair seems to be testing its long-term descending trend line and may find some price support in the form of its 200-day SMA. A break above the trend line could see ETH gaining ground on its BTC cousin. However, given the tepid nature of price action, lacklustre volumes and a lack of momentum as reflected by stochastic levels, traders should manage expectations of any breakout being explosive.
---
Follow us on Facebook, Twitter or LinkedIn to check out more great market-curated content like these!
PS: Also, don't forget to sign up for Sigma at https://webtrader.hydrax.io — entirely free for a limited time only!