Digital Self-Custody Solution
Our institution-grade custody solution comprises hardware, software and operational components, and is built on the same framework utilised by our regulated custody service.
Secure Your Keys With an Enterprise-Grade, Self-Managed Solution
We offer secure digital asset custody infrastructure designed for the banking sector and marketplace providers.
Regulatory-Compliant Framework
Developed according to best-in-class practices and within the technology risk management guidelines of a robust regulatory framework.
Hot / Cold Wallet Infrastructure
Operational design to allow for secure movement of assets between cold and hot wallets, for the secure and efficient deposit and withdrawal of tokens, while optimising the balance between liquidity and security.
We work with a partner to provide air-gapped FIPS-certified hardware security modules for class-leading protection of digital assets.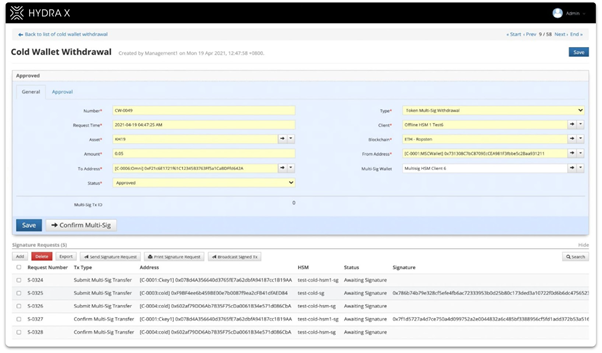 Reach out to us at info[at]hydrax.io.
A member of our team will be in touch shortly.

HydraX may also contact you regarding our products and services as well as the latest industry insights. You can opt-out of our communications at any time.
Comprehensive Capital Market Solutions