We Provide Building Blocks for the Next Generation of Digitised Trading
Fully compliant end-to-end marketplace solution
Launch your own full-service electronic marketplace
Our tech has been built from the ground up to be asset-class agnostic, supporting both next generation digital, as well as traditional financial assets. We offer end-to-end solutions for the entire transaction chain – from price discovery, risk management, order matching and risk management to settlement solutions utilizing distributed ledger technology.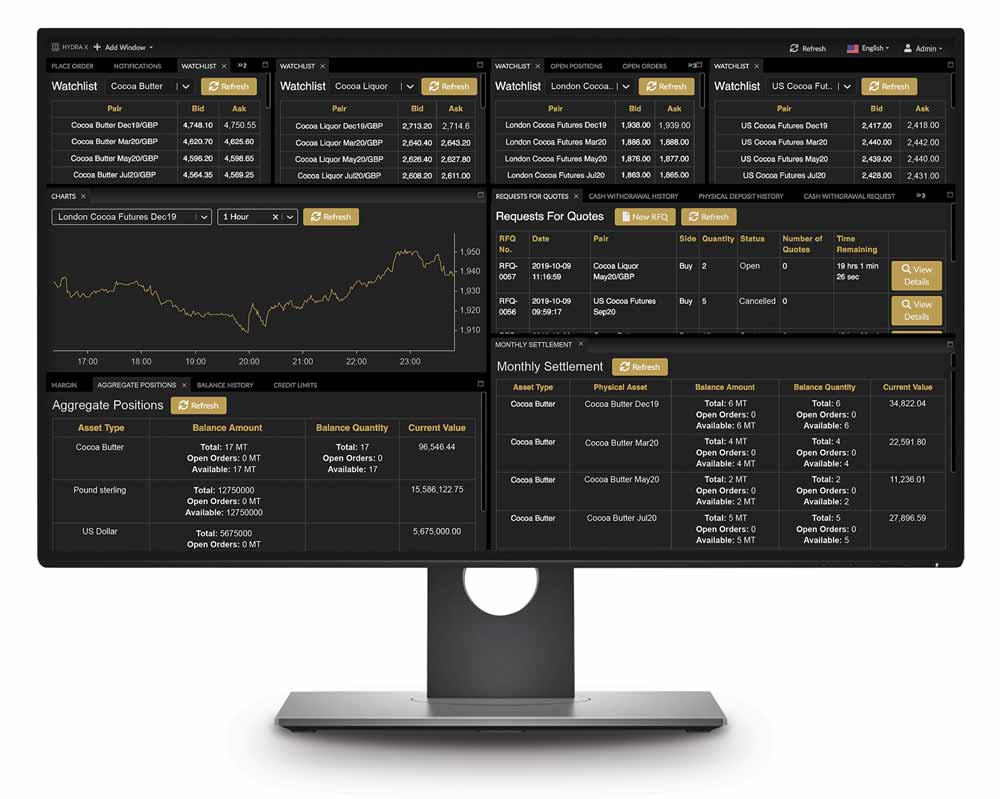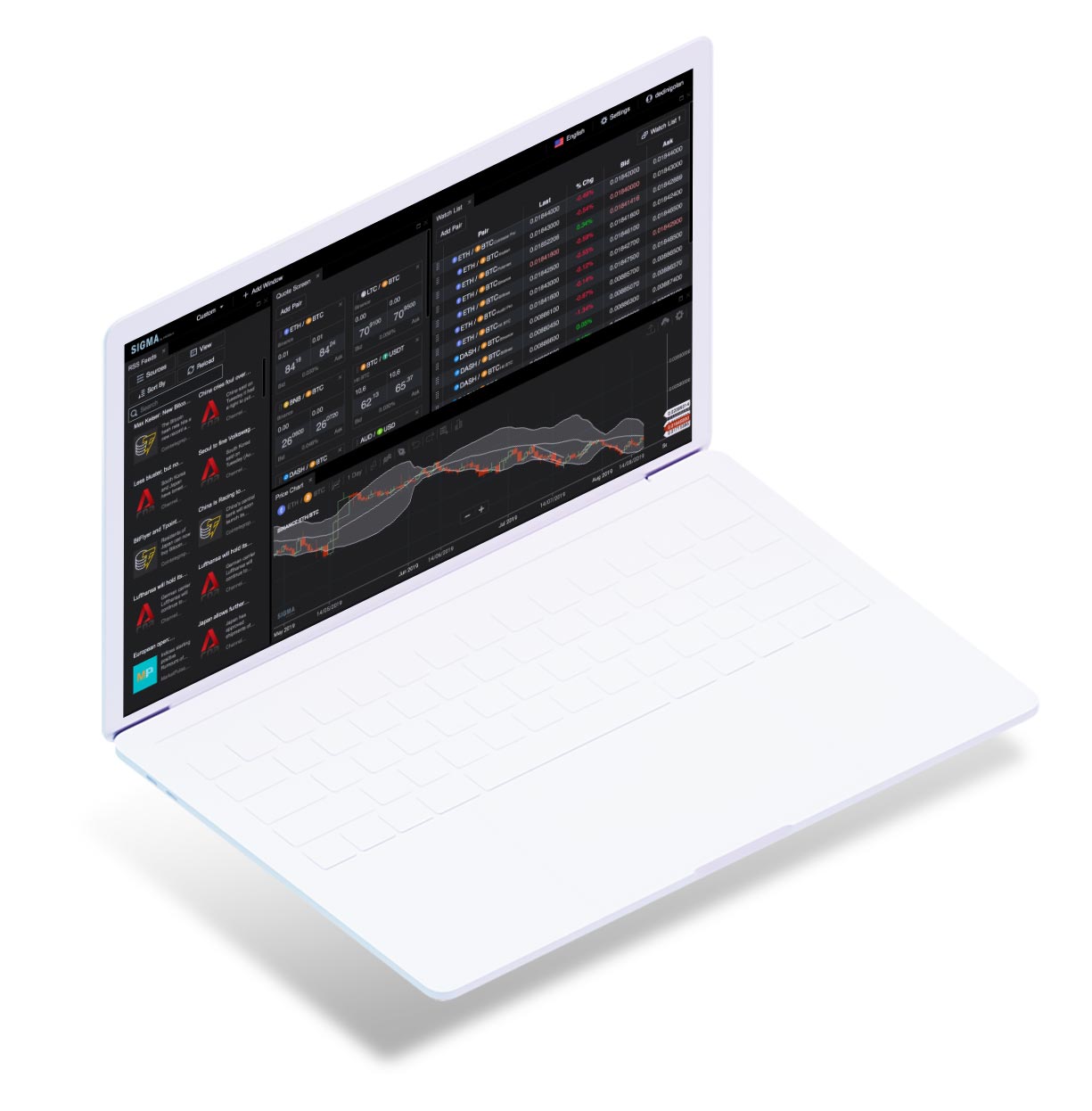 Unified access to multiple trading venues
Seamless trading experience from one interface
Sigma is our award winning multi-asset trading platform for crypto, stocks, FX, CFDs and more. Access and trade across more than 10 crypto exchanges and FX brokers with a single, fully customizable interface. Join thousands of users who have already signed up.