Request-For-Quote /
Over-The-Counter Engine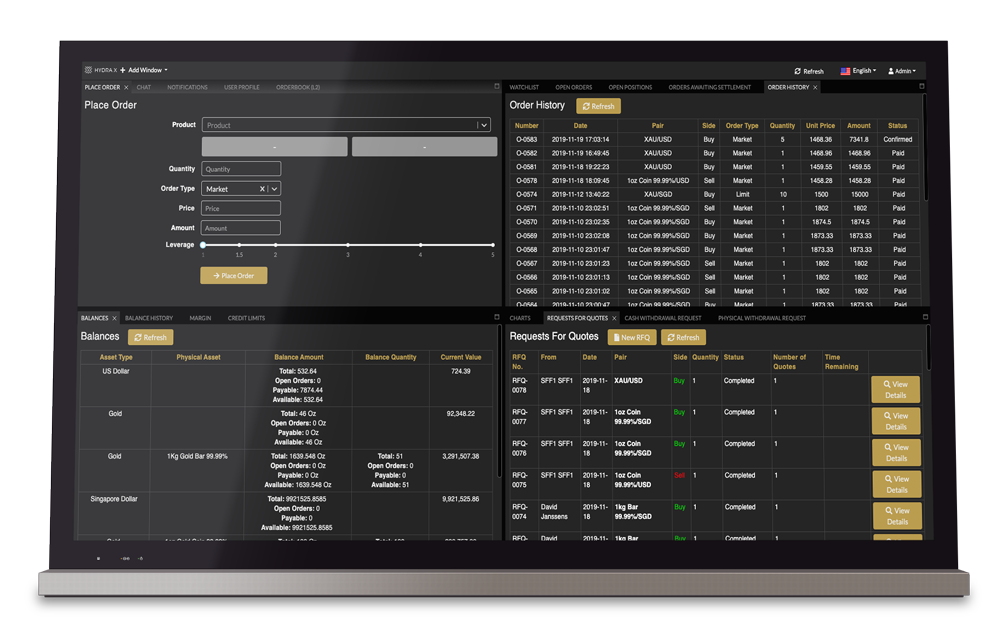 Our RFQ Module for electronic OTC venues provides an electronic trading hub for the discovery and execution of off-exchange transactions across a wide variety of assets.
Our RFQ module enables clients to automate existing voice- and chat- broking services, and electronically capture trade confirmations and records. Deploy a fully-fledged electronic OTC market either independently or alongside an alternative matching system.
An asset-agnostic architecture enables peer-to-peer trading of a wide variety of digital and real world assets.
Both anonymous or directed trading are available, offering choice and control over price discovery and counterparty selection.
Our RFQ Platform can be augmented with various other features, including: chat rooms, market surveillance, and post-trade settlement.
To learn more about how HydraX's solutions can help your business, contact us for a free demo.
Hydra X may also contact you regarding our products and services as well as the latest industry insights. You can opt-out of our communications at any time.