Token Management Solution
Token Management module facilitating the seamless creation, issuance and management of tokenised assets.
Create, Issue and Manage Tokenised Assets
Issuance and management module for the lifecycle of digital securities/assets.
Tokenise Multiple Asset Classes
Streamline ownership, management, trading and settlement of traditionally illiquid assets.
Maximise the Potential of a Tokenised Ecosystem
Integrate with our Hydra X Market Technology suite to enable digital trading and unlock liquidity.
Automate essential middle and back office processes, including corporate actions and settlements, for operational efficiency.
Custom configuration and management of fungible/non-fungible token supply and issuance, as well as the minting, burning and suspension of tokens.
Smart Contract & Token Issuance
Rapid deployment of smart contracts and token issuance.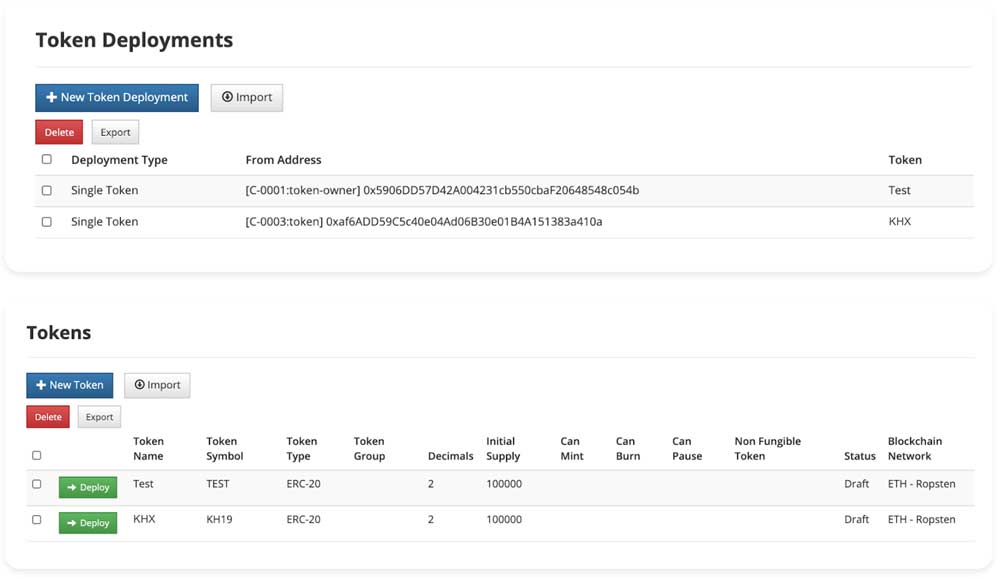 Speak with one of our product advisors today.

HydraX may also contact you regarding our products and services as well as the latest industry insights. You can opt-out of our communications at any time.
Comprehensive Capital Market Solutions