Token Management Solution
Token Management module facilitating the seamless creation, issuance and management of tokenised assets.
Create, Issue and Manage Tokenised Assets
Issuance and management module for the lifecycle of digital securities/assets.
Tokenise Multiple Asset Classes
Streamline ownership, management, trading and settlement of traditionally illiquid assets.
Maximise the Potential of a Tokenised Ecosystem
Integrate with our Hydra X Market Technology suite to enable digital trading and unlock liquidity.
Automate essential middle and back office processes, including corporate actions and settlements, for operational efficiency.
Custom configuration and management of fungible/non-fungible token supply and issuance, as well as the minting, burning and suspension of tokens.
Smart Contract & Token Issuance
Rapid deployment of smart contracts and token issuance.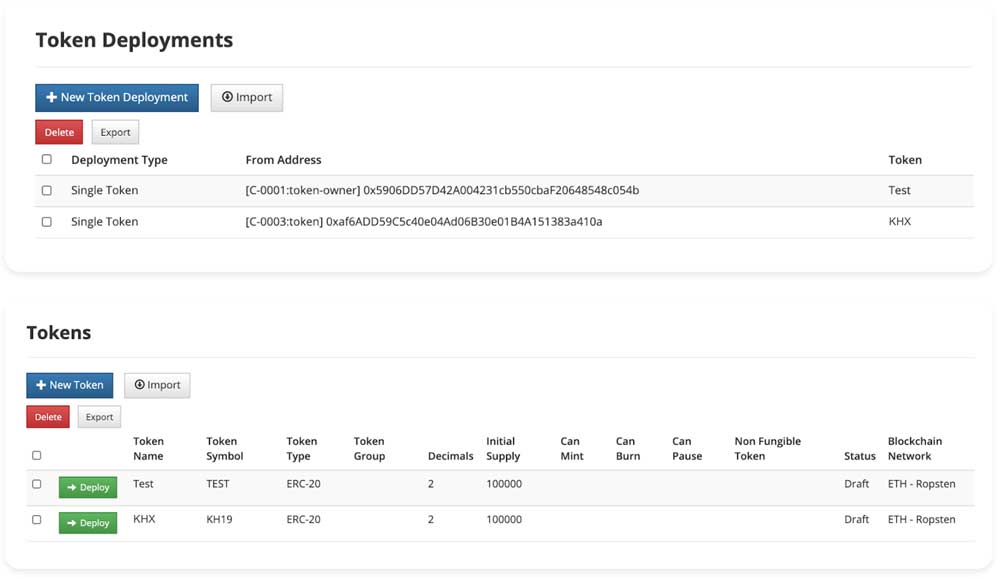 Reach out to us at info[at]hydrax.io. 
A member of our team will be in touch shortly.

By registering your interest above, you agree and authorise HydraX Pte. Ltd. ("Hydra X"), and where appropriate, its related companies, associates, representatives, agents, third party service providers, and/or partners to collect, use, disclose, store or process your personal data to send or contact you on marketing information on Hydra X that may be of interest to you, and any other ancillary purposes. Please refer to Hydra X's data privacy policy in the link below for more information on how Hydra X manages your personal data.
Comprehensive Capital Market Solutions