Provide multi-asset order and execution management solutions for the needs of professional trading desks.
Order Management System (OMS)
Simplify your access to multiple trading venues, including new digital asset exchanges, and trade multiple assets with a single interface.
Comprehensive Asset Class Coverage
Supports simultaneous order management of both traditional and digital assets
Institution-Grade, Regulatory-Compliant Technology
Enable traders to manage and efficiently execute large numbers of orders in a secure and stable environment, customisable to individual workflows.
Access to Full-Service Functionalities
Integrate with our adjacent Hydra X Market Technology Solutions suite for comprehensive management of trade orders while reducing operational risk and cost with automated workflows.  
Fast and Intuitive Capabilities
Support for Multiple Asset Classes and Order Types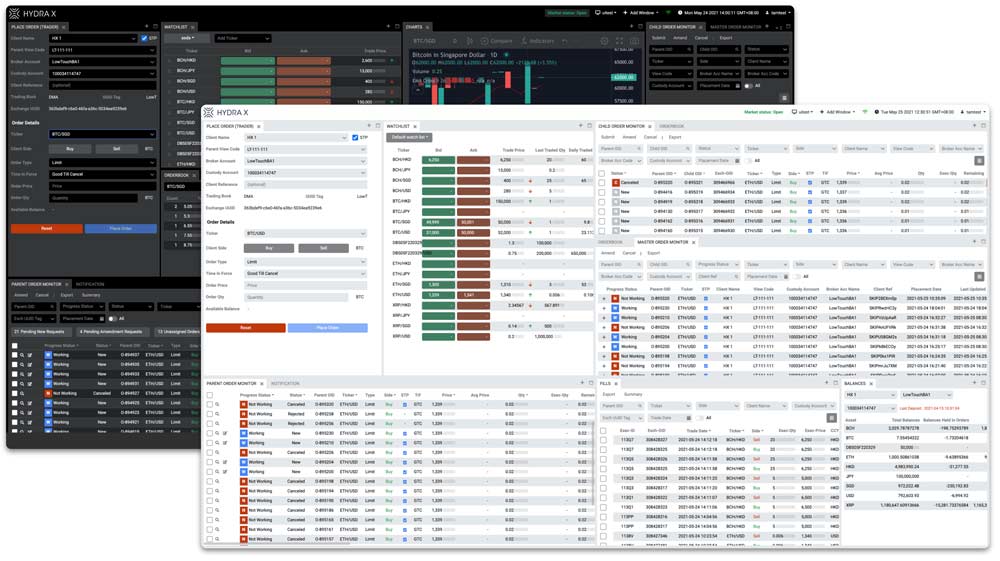 Helps your customers manage their orders, positions, exposure, and portfolios.

Speak with one of our product advisors today.

HydraX may also contact you regarding our products and services as well as the latest industry insights. You can opt-out of our communications at any time.
Comprehensive Capital Market Solutions