DIGITAL EXCHANGE SOLUTIONS
Ultra-low latency pricing engine enabling the creation and distribution of executable price streams.
Comprehensive Price Generation Solution
Gain complete control and oversight over your pricing streams.
Access Limitless Connectivity
Access low latency price streams from liquidity providers and distribute specific pricing to distribution venues with multiple protocol support.
Full Flexibility Over Your Rates-Generation Capabilities
Set fixing periods and quote custom spreads for various customer groups, with vast range of possibilities for modelling spreads and tolerance levels.
Create an unlimited number of tailored price streams for any venue, with fully controlled criteria and rules.
Set up different spreads for display to different customers within your own venue, based on asset, quantity, customer profile, or any combination thereof.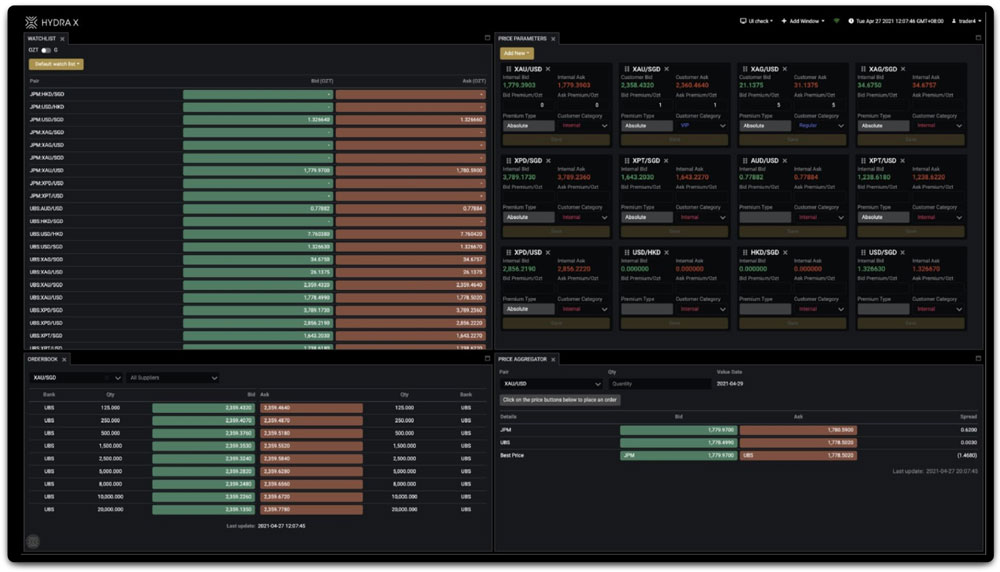 Speak with one of our product advisors today.

HydraX may also contact you regarding our products and services as well as the latest industry insights. You can opt-out of our communications at any time.
Comprehensive Capital Market Solutions