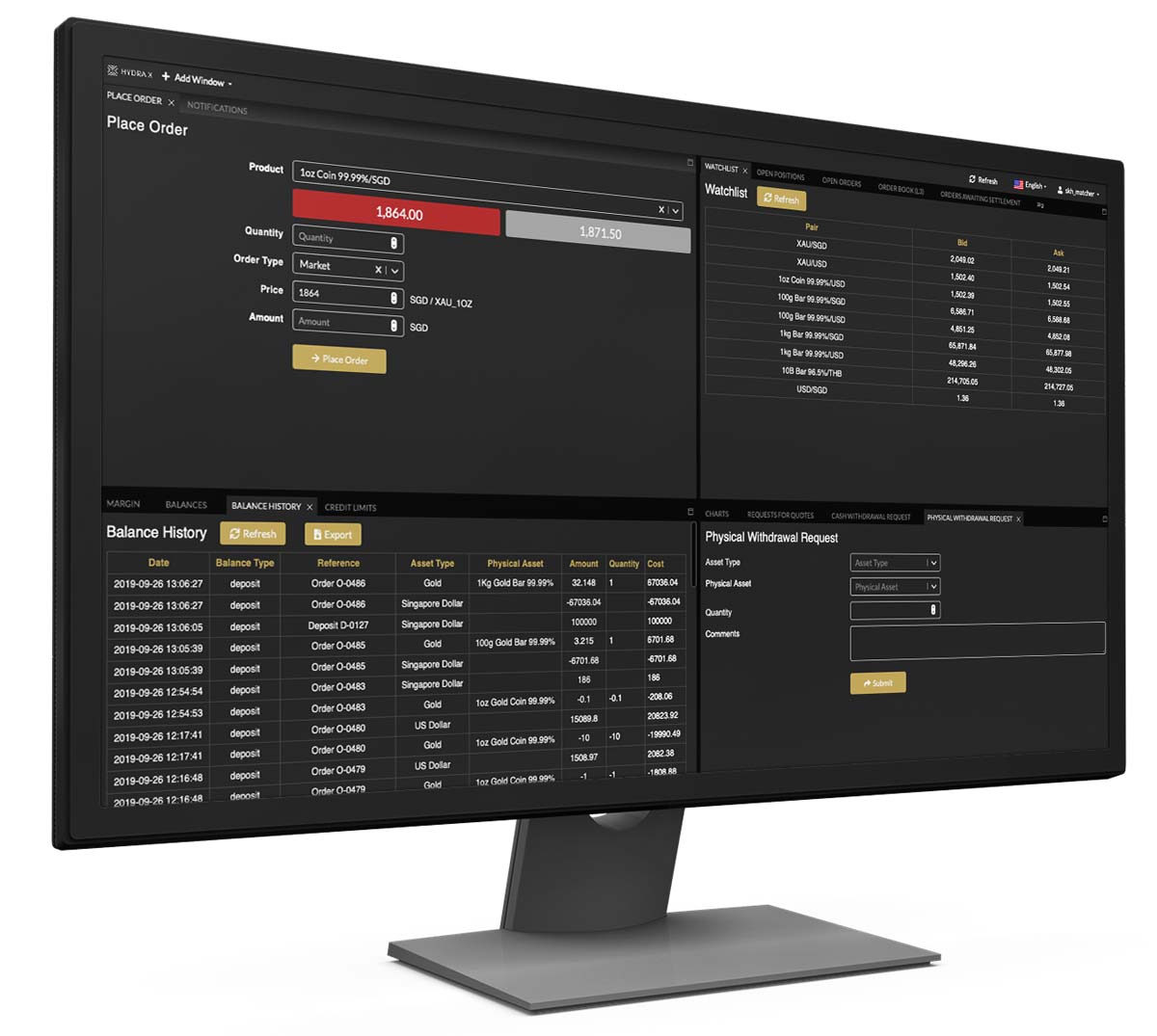 Designed to function as the core component of your electronic financial marketplace
Operational Stability and Fault Redundancy
Based on a micro-service architecture, our trading engine is built from the ground up for performance, operational stability, and fault redundancy / recovery. Synchronous replication of data across RDS deployments allows for data redundancy and failover support, as well as coherent disaster recovery.
High Performance and Scalability
Our scalable architecture supports on-premise, cloud, or mixed deployments, and scales according to the number of machines and databases.
Support for Multiple Assets
Our solution is built to allow the trading of any instrument that trades within a regular orderbook, and also supports arbitrary-precision decimal pricing and quantities.
Multi-core processing allows for enhanced scalability. Connections to micro-services (e.g. our risk engine) are routed through fast gRPC/protobuf connections that eliminate latency.
Supports the following algorithms:
Price/time algorithm, matching bids and offers with priority given to those entered into the system first.
Request for Quote (RFQ), requesting and receiving quotes from market makers.
A market surveillance module is also available for the detection of market abuse and ensuring compliance with rules and regulations, including: 
Alert parameter calibration

Real-time supervision

Order book replay and visualisation
Supports the following standard order types: Limit, Market, Stop, Fill or Kill, Good till Date, Good till Time, Good till Cancelled.
Multiple External Connectivity Options
Our solution utilises an API gateway that supports standard protocols including gRPC, REST and WebSockets. FIX support may be implemented if required.
To learn more about how HydraX's solutions can help your business, contact us for a free demo.
Hydra X may also contact you regarding our products and services as well as the latest industry insights. You can opt-out of our communications at any time.